My volunteer work is a very important part of my life. Every summer I spend time as a counselor at Birch Family Camp for families affected by HIV and AIDS. It's an incredibly moving and humbling experience every year. Knowing that I have a lasting and memorable affect on people's lives pays me back far more than I can possibly give.
A percentage of all my earnings goes to Birch Family Camp and other worthy charities.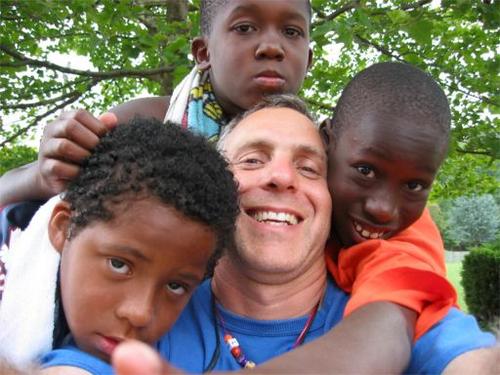 Counselor Lenny and some of his guys.